THE ORIGINAL firefighter shirt club®
WHAT IS THE FIREHOUSE SHIRT CLUB®?
Founded in 2011, it is the original shirt club for firefighters and enthusiasts! Built by firefighters; we print, package and ship everything in-house. By becoming a member you will receive a shirt from a firehouse every month. We feature all types of departments, stations and crews right here in the United States and across the world. For their participation, we turn a portion of your membership into a donation to give directly back to the those we feature;

over $150,000

and counting. In fact, this year thanks to our growing membership we are happy to announce the launch of

Firehouse Overhaul.

Find out more about our recent renovation project by clicking the link or scrolling down.
how does THE SHIRT CLUB work? easy...
You can hit one of the Join Now links across the site
or go to the Sign Up tab at the top to start you membership into the Firehouse Shirt Club

®
From there you select your size, style of shirt,

standard or premium

, fill out your information and checkout; you're in! There is no obligation or commitment, you can cancel anytime.
Below is a preview of what you will receive in each monthly package!
(

Please Note:

Patches are not included with every t-shirt.
Those need to be added as an additional item upon checkout)
Each month Mack brings you information on the featured station of the month. New Face. Same Brand.
WHAT IS FIREHOUSE overhaul®?
Find out for more by clicking the button below and help us
Restore Morale and Rebuild Tradition!
what's the catch? there is none.
see for yourself
How is the featured shirt chosen?
---
Along with the numerous submissions, we hand select firehouses with you in mind. Ranging from volunteer to career and everywhere in between, we want everyone to get in on the action. Every month we draw through a list of firehouse shirts depending on their location, size, artwork, and end-cause. We want you to enjoy the shirt, learn about the firehouse it comes from, and feel good knowing a slice of your membership went directly back to the crews who wear it. If you would like to submit your fire station to possibly be chosen in the featured shirt of the month click this link: Submit My Station
---
What shirt options do you offer? How do they fit?
---
Currently we offer two options that both range from Small through 4XLarge. Most firehouses we feature wear a navy shirt, possibly something only duty approved, so we work closely with them to create a layout and color option that you can enjoy: Standard - 6 oz., 100% preshrunk cotton. Normal fit and heavier-weighted. Premium (+$3.00/month) - 4.2 oz., 100% airlume combed and ringspun cotton. Slightly tapered and longer hem. Very soft and lightweight. Note: Additional $2.50/month for 2XL, $3.50/month for 3XL and $4.50/month for 4XL
---
How exactly does a posi-trac rear-end on a Plymouth work?
---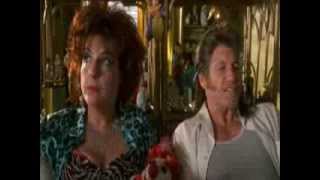 It just does...
---
How much does it cost?
---
Membership starts at $23 per month. That's it! Free shipping for all USA addresses! (Canadian addresses add $7 and countries outside the U.S. and Canada add $15 to cover shipping costs).
---
---
I founded Firehouse Shirt Club® in 2011 while working with the Dallas Fire Department in Texas. I wanted a place where firefighters, their families and enthusiasts could come and collect unique, authentic t-shirts from fire stations across the country. We all have several tees or patches we've collected over the years from fire houses while traveling or on vacation, so I took the hard part out. Now, with Firehouse Shirt Club®anyone can enjoy a comfortable, fire station tee or patch sent straight to their doorstep.
​
Jim Scano
Firehouse Shirt Club

®
Founder, Owner and Operator
Former Dallas Firefighter
​